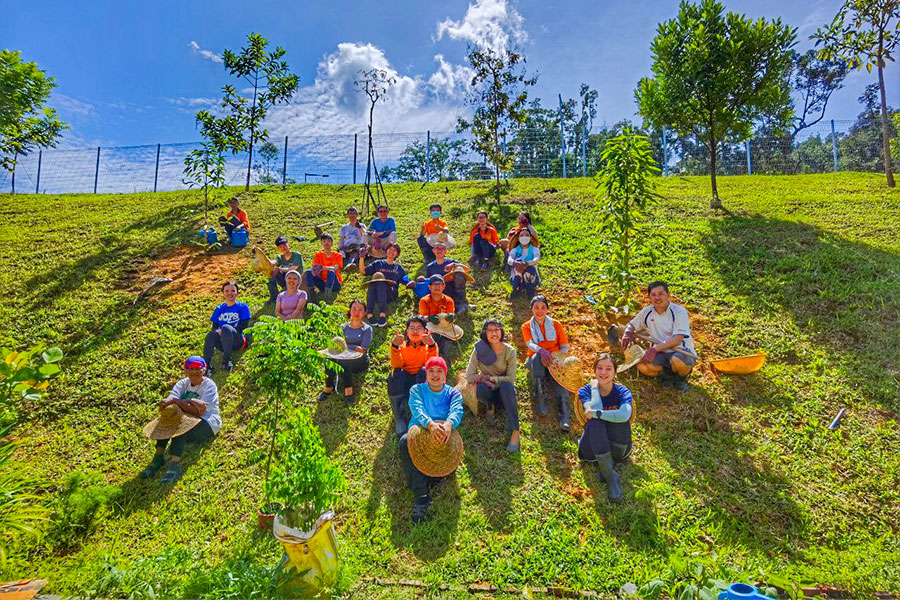 Throughout the month of December 2021, Nalanda Dhamma Family members gathered at Wisdom Park in groups for service and learning sessions.  It was a joyful reunion for the Dhamma Families as they came together for the first time in months after the lifting of the Movement Control Order (MCO).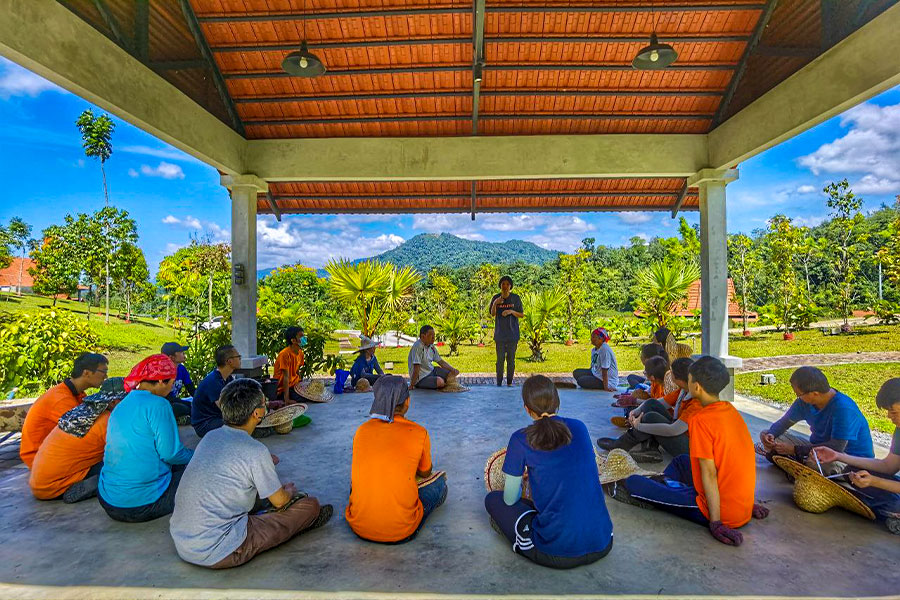 The days routinely start with a short meditation session  followed by communal chanting .  After a homecoming welcome, all Dhamma Families were briefed before gearing up for the day!  The days were filled with planting of trees and shrubs, and other landscaping works throughout Wisdom Park.  In between sessions, Families would also take moments of respite from the heat to share and reflect on their experiences.
The Dhamma Family members and all other volunteers expressed their gratitude to have the conditions and opportunities to have these joyful and meaningful reunions.  We thank all the Dhamma Families for rendering their services at Wisdom Park.  We hope more of such positive and uplifting experiences can be nurtured for future groups of Dhamma practitioners.